By Søren Schamberg -
Being able to play out of pressure anywhere on the field is essential in both creating space and moving the ball up the field efficiently. This exercise creates situations to demand movement, communication and awareness to improve players abilities to get out of pressing situations.
To set up, create a 10 x 20 rectangle with a dividing line in the middle on the long sides, creating two boxes, 10 x 10 in size.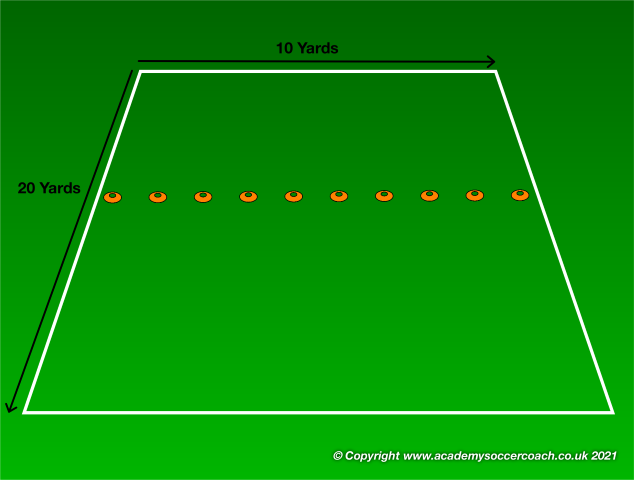 Divide 10 players into 2 teams of 5. Place one player from both teams on the same side of the field and the remaining 4 players from each team on the other side of the field.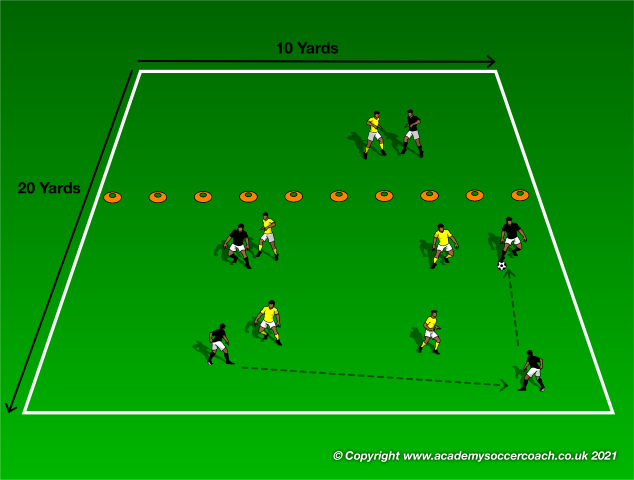 The coach starts the game by passing the ball to the side with the 2 teams of 4 and the team who wins possession attempts to pass the ball to the one player on the other side of the playing area.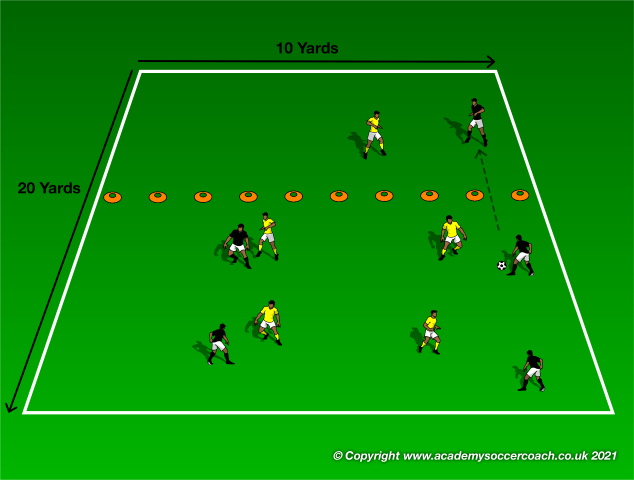 Once the ball is successfully passed to the target player, both teams come into the side while leaving 1 player each behind to become the new target player.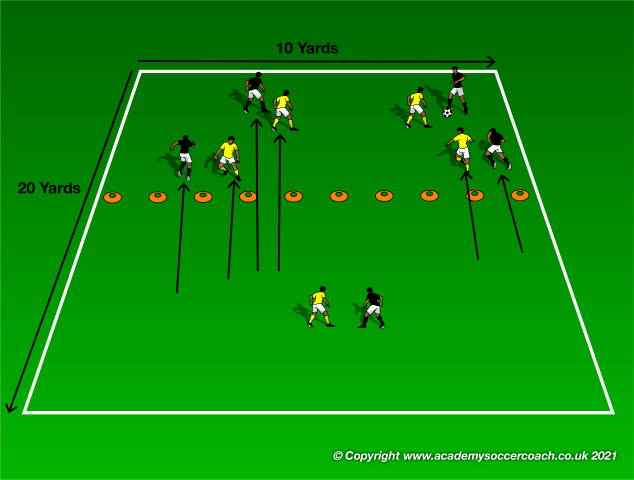 If the ball is turned over, the team trying to pass the ball switches. If the ball goes out of play, the coach will play a new ball in.
Variations
● Successful passes to the target player can be counted as 1 point each
By Søren Schamberg -