By Matt Carroll
Although facing a dramatic decline in the 20/21 EPL Season, Sheffield United became Premier League darlings when the pushed for Europe during the 2019/2020 season utilizing "attacking centerbacks". While a number of other factors led to their decline, the concept of attacking centerbacks still holds merit and can be useful, and an unorthodox tactic for getting backs forward in a back 3. You may want to use this tactic if your outside centerback is a better passer than your 6, or you 6 has been marked off and you want to exploit the gaps that mark leaves, or to just throw a different wrinkle at your opponent. Either way, the key concept is making sure to continue to keep a coherent back three at all times. Cover to do this can be provided in one of two ways.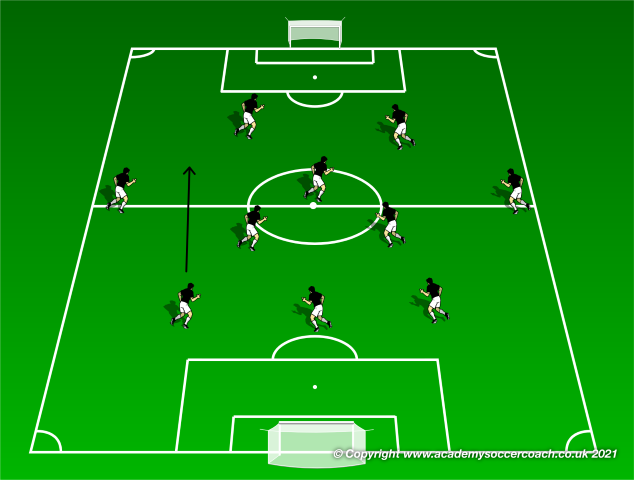 The first, and most obvious way, is to utilize the 6 as the cover since they are closest to the central position and are usually players with above average defensive skill sets. Generally you will want to have the outside centerbacks push forward since it keeps the central defense compact and central, and if they receive the ball it will be away from the middle of the pitch.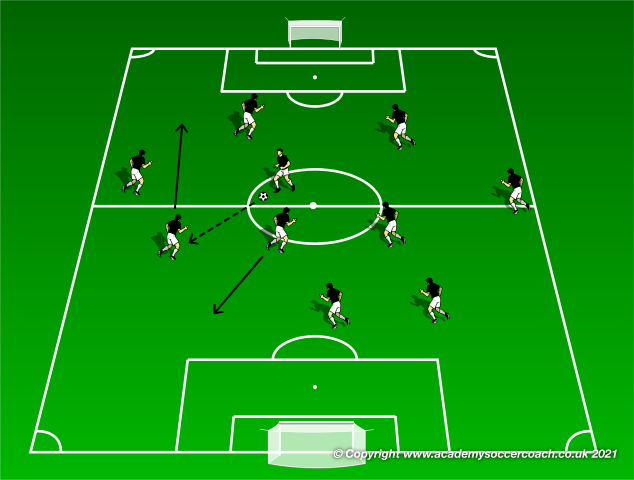 The exception, and one that provides greater cover, is for the central back to overlap the 6 on the ball to utilize open space in the midfield. The 6 is then in perfect position to cover because they are instantly behind the ball. The risk is of course losing the ball leaves a clear path onto goal.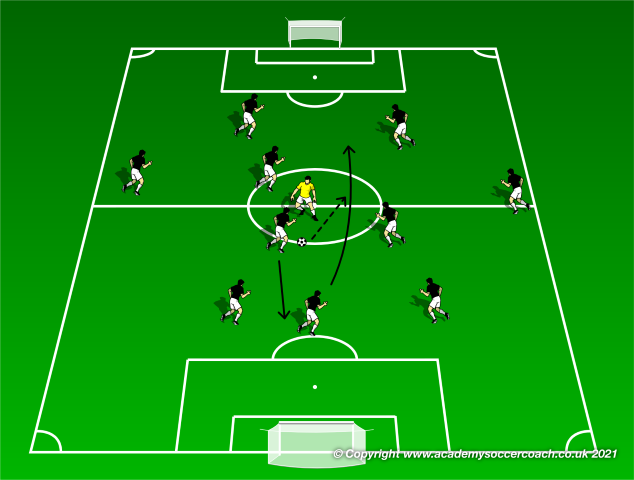 Another way to provide cover is for the outside centerback to under/overlap the winger, and then have the winger slide to a defensive position. This will be easier the more central the winger is so it will help to field a more narrow formation.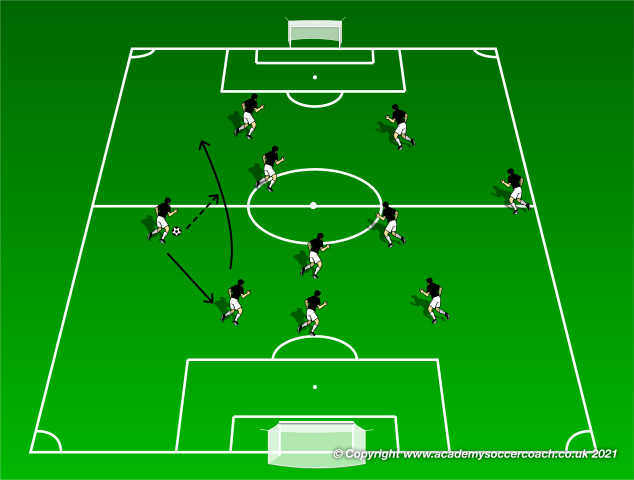 By Matt Carroll