By Lawrence Fine, Author of the FineSoccer Coaching Bible.
Welcome to the FineSoccer Drills Newsletter. Today's passing activity works on passing, quick touches, turns and movement.
This activity involves 5 players per group. 2 groups of 2, 20 yards apart and a player in the middle. One of the players on the outside has a ball.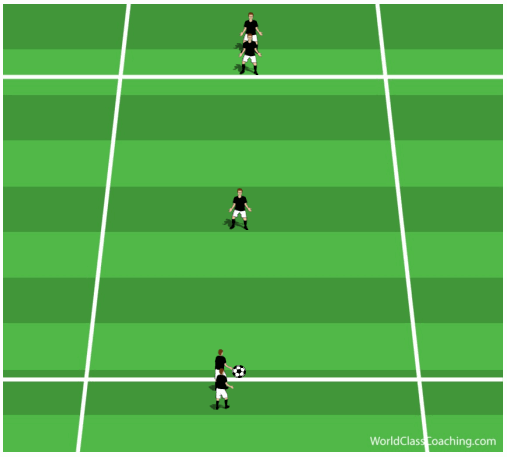 The player with the ball starts by passing to the player in the middle. The passer then
Continue reading