By Lawrence Fine, Author of the FineSoccer Coaching Bible.
Welcome to the FineSoccer Drills Newsletter. Today's featured activity works on quick touches, sharp cuts and finishing
Start with two goals 40 yards apart with a keeper in each goal. There is a line of 6 cones 1 yard apart across the middle of the field. A line of players, with balls starts at one end of the cones.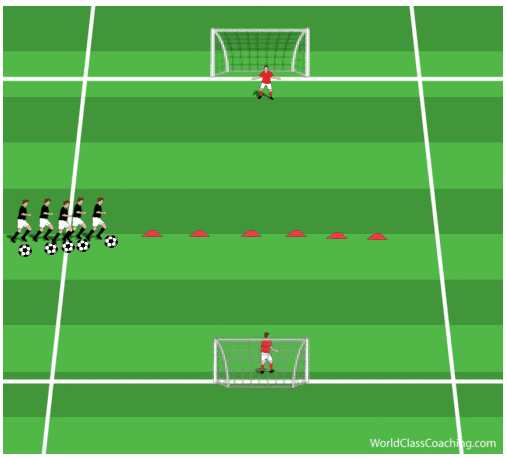 The first player starts by dribbling through the cones and when he gets to the
Continue reading