By Kieran Smith - UEFA 'A' License Coach
This rise of team's formations like 4-3-3 and 4-2-3-1, and more specifically using a defensive midfield to sit in front of the defense and screen, has led to a bit of a dark period for the traditional Number 10 position; but has that led to the creation of a new position? The Central Winger.
The number 10 traditionally stayed centrally and played off of the CF but with the rise of the likes of players like Makelele and Busquets, has led to space in the central area becoming scarce at the top level. The central winger takes up the same position on the pitch as the traditional number 10 but as they play unfolds, they cover a lot more of the field than before.
This picture shows the traditional movement of the No 10 which you can see is the same area defensive midfielders cover showing how difficult it can be to find space in attack.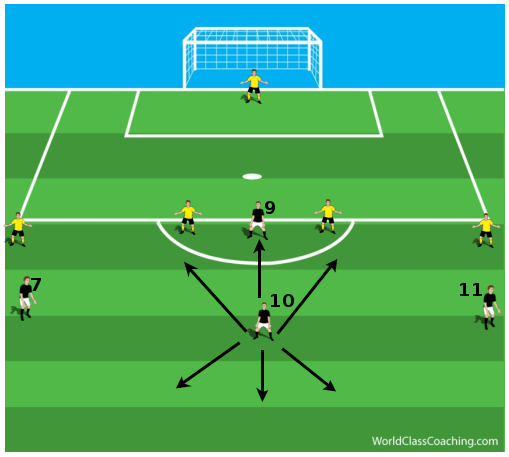 In picture two you can see an example of how the umber 10 can find the
Continue reading