By Danny Carvalho, 
This very important skill is often neglected on goalkeeping specific training which cannot be accepted by a head coach who wants to achieve great accomplishments in their season. So here goes a simple and basic practice on stopping crosses.
Warm Up
Goalkeepers working in pairs. The goal is just to get the body fired up for the session. Have them throw high balls and kicks to get working on the handling the ball high up and jumping to reach for the ball.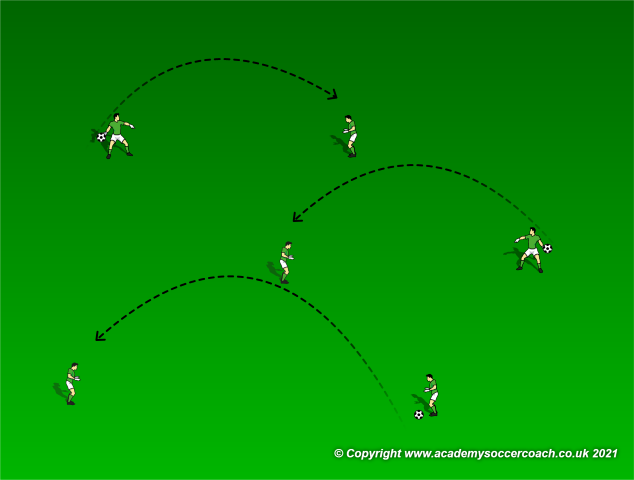 Activity 1
GK in position. Stop one shot first. Run backwards to goal line. Come out to stop a cross from the right side. Throw it back to the person who crossed it. Get back on the line and stop another shot. Run backwards again to goal line to then come out to stop a cross from the left side.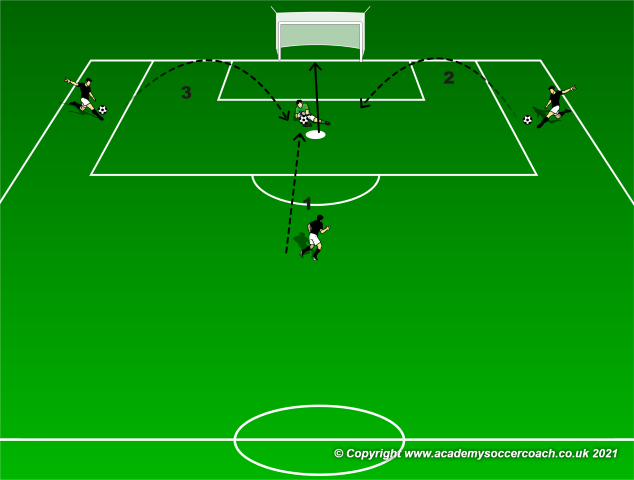 Activity 2
In this next activity use dummies if you have access to them. Otherwise, have the other GKs work as shadows in the box as shown in the diagram below. Each GK stops a cross coming from a corner kick from each side.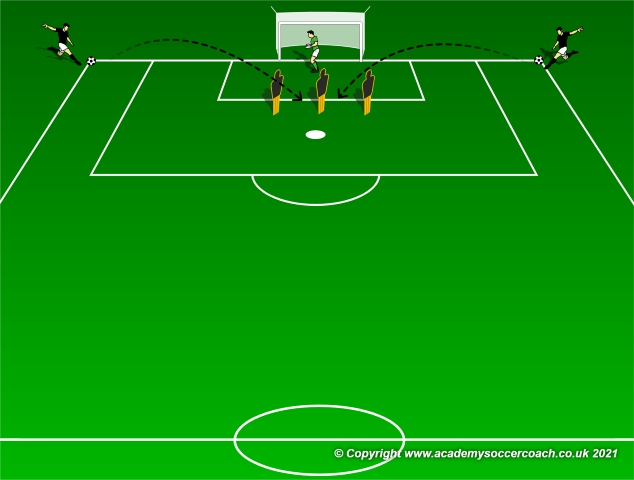 Activity 3
To end practice in great fashion, have players in the box actually trying to score as the goalkeeper tries to stop the crosses from reaching the headers.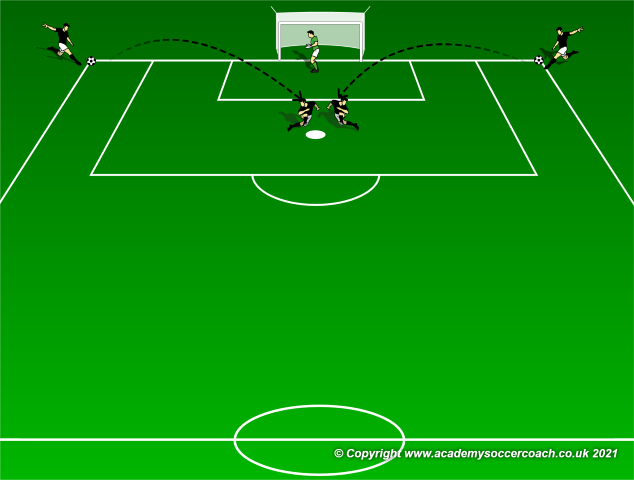 By Danny Carvalho, DOC at Corinthians Campinas Youth Club,  Brasil