By Lawrence Fine, Author of the FineSoccer Coaching Bible.
Welcome to the Goalkeeping Newsletter. Today's topic deals with keeping your head down on low balls.
You would think that low balls right at the keeper would be some of the easiest saves to make. One of the biggest mistakes made on these low balls is the lifting of the head just before the ball arrives.
The thing keepers must keep in mind is when they lift their heads their hands rise as well.
Ideally the keeper wants to have his hands below the ball as it makes contact, with the forearms behind the ball and when the ball makes contact, the hands scoop the ball up to the chest so the ball is engulfed inside of the arms.
The problem arises when the keeper looks up right before the ball arrives, causing the hands to rise and now, instead of the hands being below the ball, at best, they are behind the ball and more likely they are above the ball.
The keeper must realize that they can't change anything by looking up, so the best thing they can do is keep their head down, make the save and then react accordingly.
Keeping the head down will also be safer, in the long run, will be safer as well.
On low balls, keepers should keep their heads down, hands low and make the save
Have a great day!
Lawrence
By Lawrence Fine, Author of the FineSoccer Coaching Bible.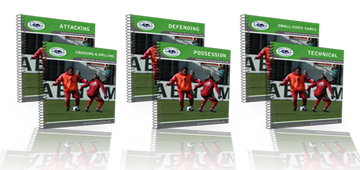 [wpsharely id="821"][/wpsharely]