By Danny Carvalho
Question - "We have two very good wingers, but we don't seem to get the best out of them. Can you share some training sessions or games that I can use to improve our wing play?"
I'm a huge fan of some good plays down the wings. And I have two drills I really enjoy to work on some combinations as well as having them keeping the teams width to spread the opponents, creating gaps.
Let's go over them!
1- Width 4+2 v 4+GK Small-sided game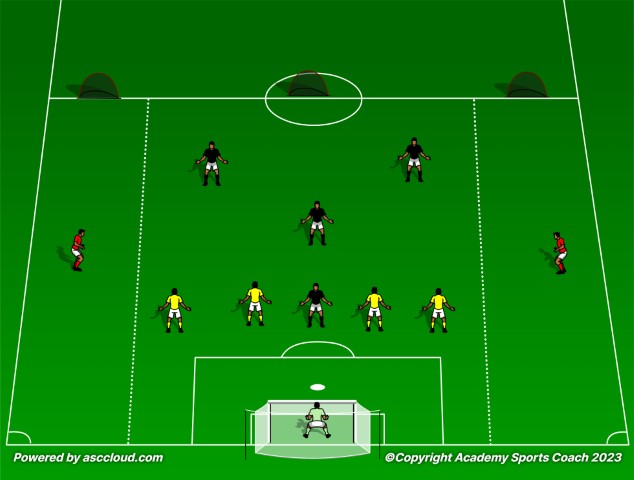 This game's main goal is to use the wide neutrals in your benefit to create goal attempts. In the diagram above, you'll see the black team attacking with two Center Mids, a Center Attacking Mid and a striker. When they are on possession, the neutrals represent their wingers.
The yellow team is defending the goal. When they are on possession, the neutrals represent their fullbacks and the objective is to score on the mini-goals in the halfway line.
All players are allowed in the neutrals channels but neutrals are not allowed in the central zone.
The constant 6v4 overload for the team on possession is what contributes for plays to happen! Always encourage them to find the 2v1s or 3v2s and switch play when called for to switch points of attack.
2- Wing combination play combo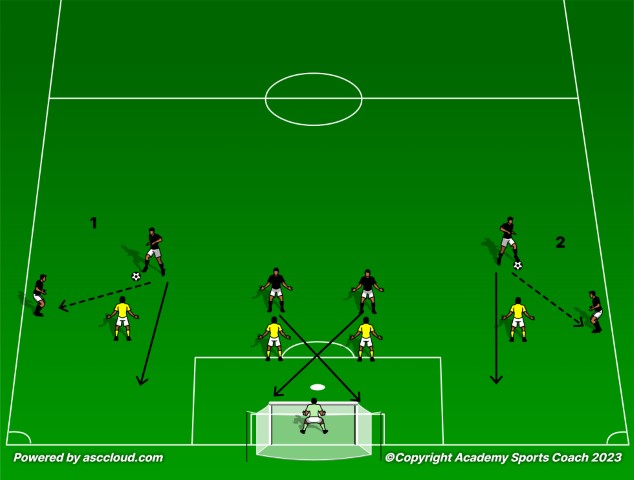 Play starts on the right wing on a 2v1, with a 2v2 in the box. Two players on the wing combine to create an attack down the right wing with the possibility to cross into the box for attackers to score.
After this first play is over, the same combination will start on the left wing but now there will be a 4v3 in the box as shown below.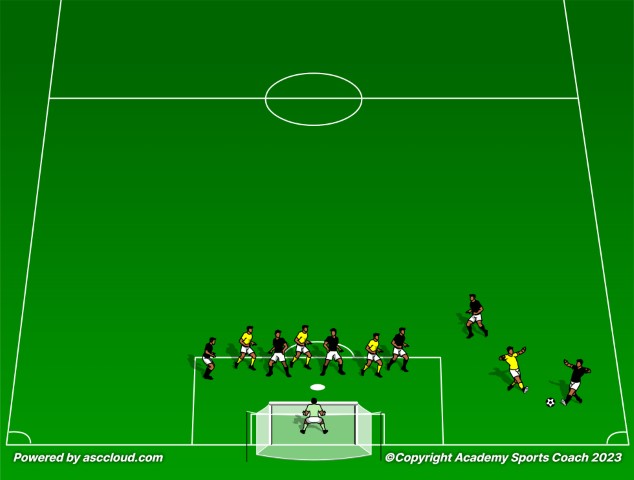 With a good number of repetitions of these two activities and the proper intervention, I'm sure your team is going to look much better on the wing plays further on!
By Danny Carvalho, DOC at Corinthians Campinas Youth Club,  Brasil