By Danny Carvalho
Warm up – Activity 1
In groups of three, one player on each sideline and one player centralized. Every central player will perform for 30 to 45 seconds a pattern of passing and receiving, turning and switching.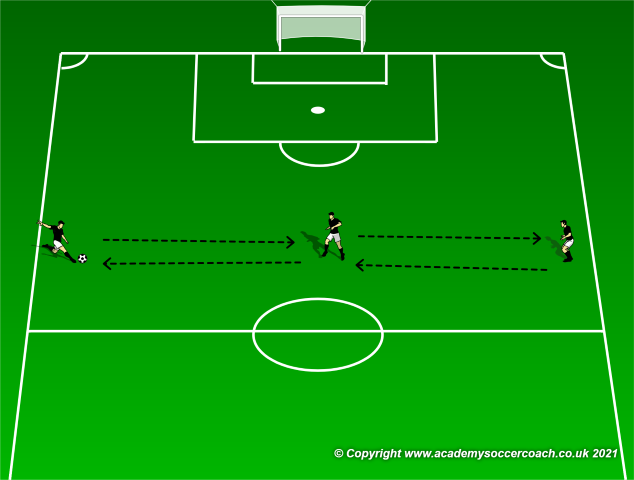 Activity 2
On a GK+3v2 game situation, the team defending the big goal starts with the ball to work on building from the back with a back-three. The goal is to build the play from the GK and the center back distributing the ball to the wide players until they find the moment to score on the mini-goals positioned on the midfield line. Two opponents try to score on the big goal If they win the ball.
Before the game starts, have the GK play a pass to the side player and receive it back, turn and pass to the other side player and receive it back. After this passing pattern, game situation starts. Progress to have the center back do the same as the GK next.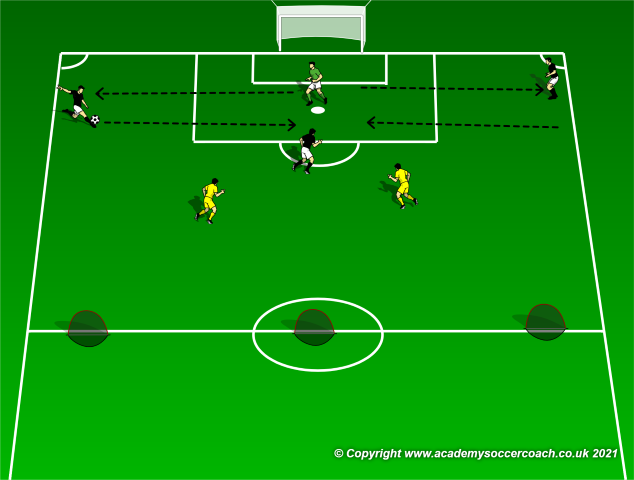 Activity 3
Now working on the attacking side, the game situation is played on a 3v1+GK structure to start with, having the central player deeper than the wide players (Center mid + 2 wingers). The central attacking player starts with the ball and will perform the same passing pattern as the GK and CB in activity 2. After that, play starts. Three attackers work to score on the big goal as the one defender works to avoid this from happening as well as winning the ball and scoring on the mini-goals positioned on the midfield line.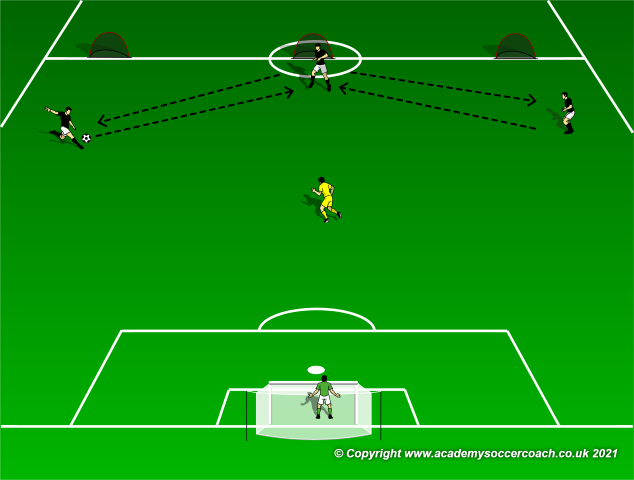 Activity 4
Same as activity 3 but instead of having a CM+2 Wingers, now we are going to work with a Center Forward + 2 Wingers. This means that the central player is now going to be higher than the wingers at the beginning of the game situation. The goal of this activity is to have the players learning to work with their back to the opponents' goal.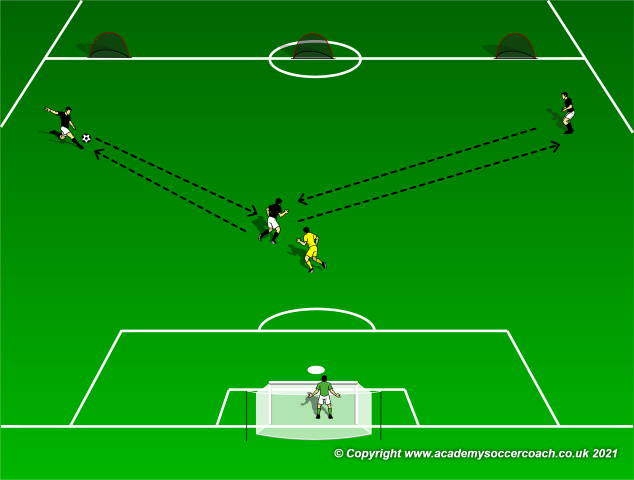 By Danny Carvalho, DOC at Corinthians Campinas Youth Club,  Brasil