By Soren Schamberg
Man United vs. Wolves and an effective High Press Part 2
The last sequence of play we will analyze is the only goal in the game, giving Wolves the win at Old Trafford.
The sequence begins with a free kick from DeGea for a previous foul in the 6 yard box. The ball drops down for Ronaldo who is competing with Kilman for the ball. Because he is running towards his own goal, Ronaldo is not able to control the ball it shifts centrally to Ruben Neves.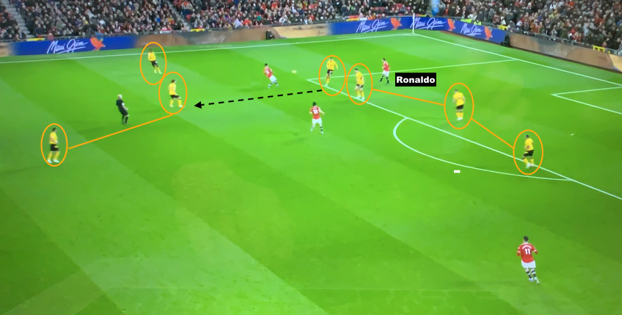 Neves passes the ball forward to the subbed on Fabio Silva who passes it back to Neves while Traore makes a forward wide run This pass out wide is controlled by Traore who is able to cross the ball into the box where Phil Jones is able to head the ball out but it ends up landing for Moutinho who is deft enough to bring the ball down and put it in the low corner.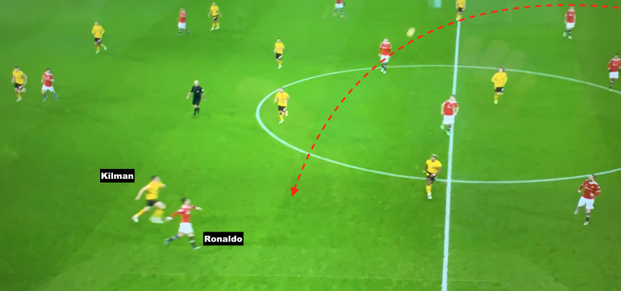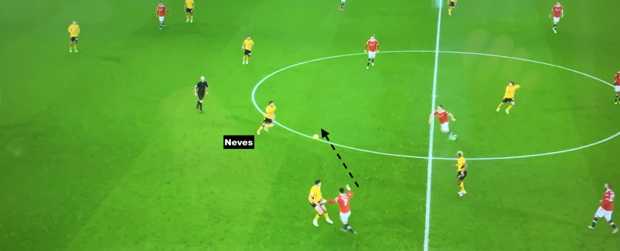 Being able to win the ball high in the midfield by Wolves and put pressure on the Man United back line when the final cross came in played a major role in producing the winning goal for Wolves.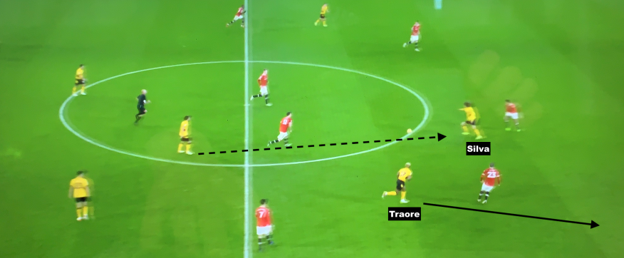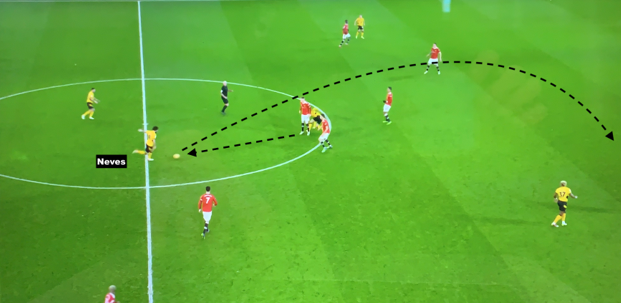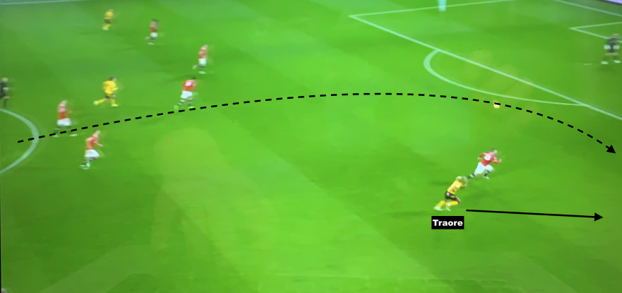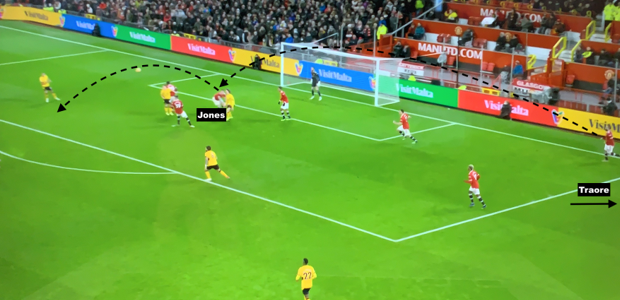 By Soren Schamberg