By Soren Schamberg
Man United vs. Wolves and an effective High Press
The beginning of the new year produced some surprises in the way of results across the Premiere League, particularly the Manchester United vs. Wolves fixture at Old Trafford on January 3rd.
For this fixture, both teams lined up as they had been previously with Man United in a narrow 4-2-2-2 which starts closer to a 4-4-2 and Wolves in a usual 3-4-3. (Man Utd on the left and Wolves on the right.)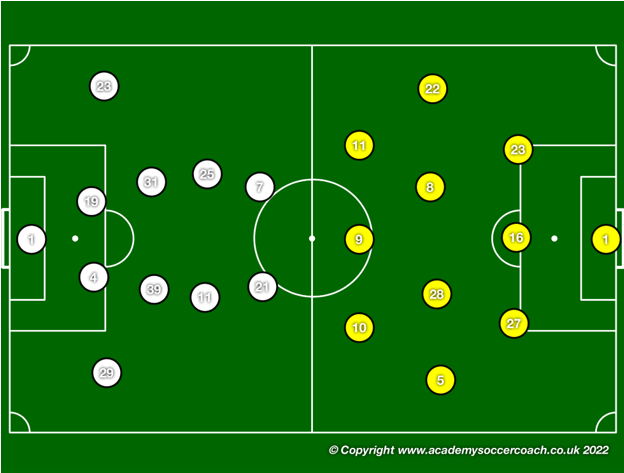 From the start of the match, it was noticeable that Wolves would be pressing high up the field when defending to apply pressure to the Man United back line. The decision to press high would have been to directly counteract the Man United back line and numerically outnumber the players attempting to play out of the back and up the sides or through the middle 2-2-2. Evidence is shown when just a couple of minutes after kick off, Wolves win the ball in the Man U defensive half and create an opportunity that flashes across the 6-yard box.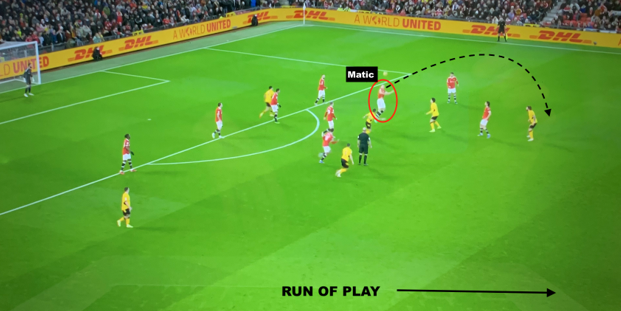 This sequence begins with United's Matic attempting to head a ball clear, but because of the Wolves players already playing high, the ball falls to Wolve's Ruben Neves who swings the ball back to Saiss and from Saiss out to Podence on the left flank. United defender Wan Bissaka arrives late, allowing Podence to turn and face him and pitch the ball further down the side to Marcal running into the space behind Wan Bissaka. With no one putting pressure on him, Marcal is left to his ability to put a ball across the 6 yard box. Though they escape the threat, Man United are made aware of the threat and intention from Wolves.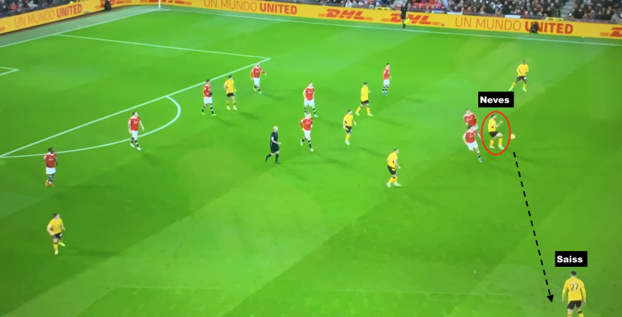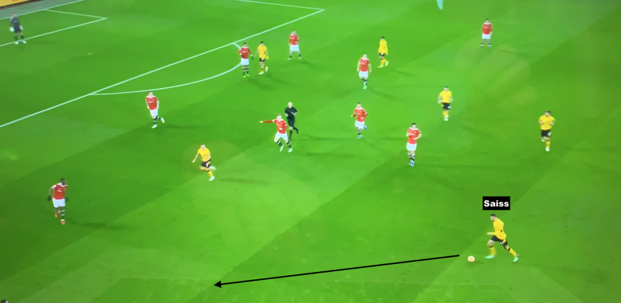 Another example of the Wolves effectively using a high press comes just a few minutes after the first.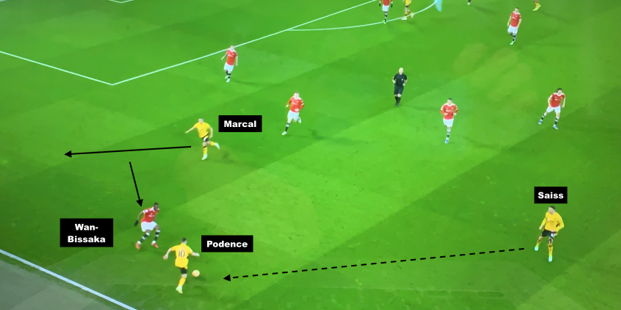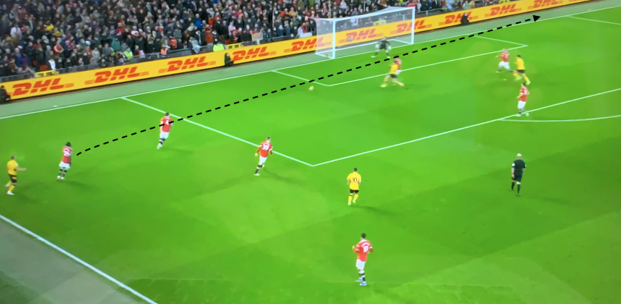 Man United have possession and the ball is being carried out of the back by Varane. As he approaches the halfway line, his options for passing are not present.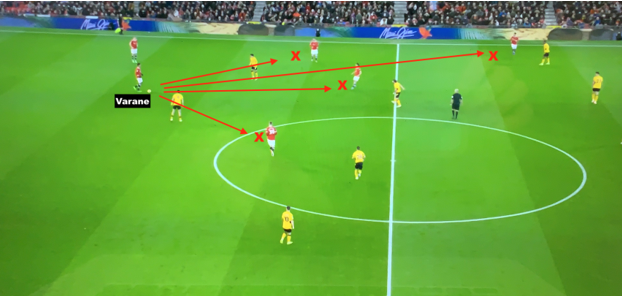 Varane opts to pass out wide to Luke Shaw who attempts a pass over the Wolves back line to Ronaldo.
Although he take the ball down, he has to pass the ball back due to tight marking and the
oncoming Wolves defense forces the turn over and can calmly move the ball out of the back since they have the numerical advantage.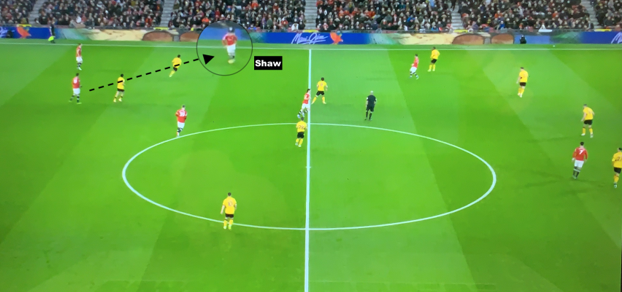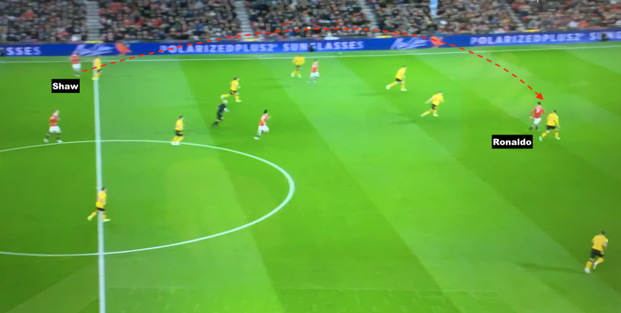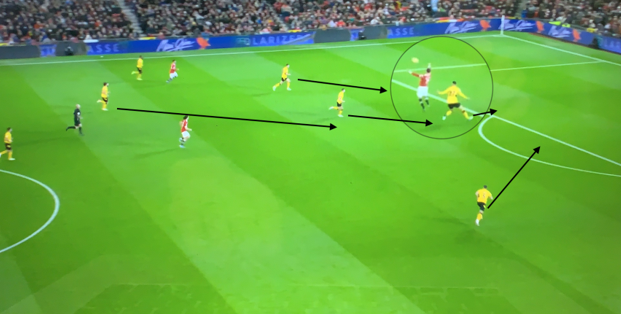 Check out Part 2 next week.
By Soren Schamberg