By Danny Carvalho
Warm up – Activity 1
Important to give everyone the chance to shoot on goal without a direct opposition except from the GK, to give them successful repetitions and confidence to confront opponents later on. In this first activity the players will perform a 1vGK, dibbling the ball as much as they want from a distance to the goal and finishing it. At second they receive a pass from the right, shooting the ball on one touch with their right foot, followed by a pass from the left to shoot on one touch with their left foot. This pattern progresses to a throw-in from each side to work on header and volleys later on.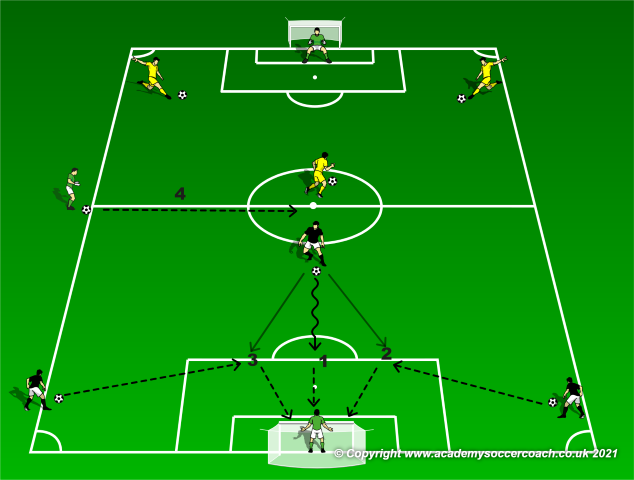 Activity 2
Progressing from activity 1, players will now repeat the unopposed pattern on both sides of the field. After all three shots/headers, the coach will serve a ball in to have the player from each side play a 1v1 to score.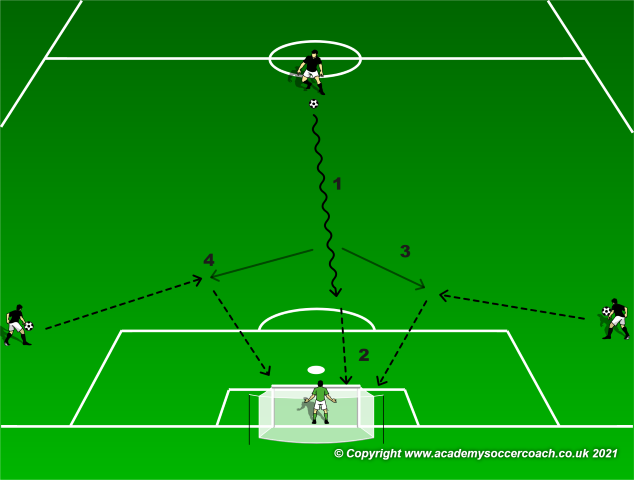 Activity 3
In this last activity, we are also going to work on defensive headers. The coach will throw a high ball towards the defender, so they head it away. After that, starts a 2v1. Important to encourage bold and smart moves as well as playing directly towards the goal. When this play is over, a throw-in comes from the right and one of the attackers must deceive the defender the other one gets open and score. Another throw-in comes from the other side at the end of the 1st throw-in play. Rotate the players to make them experience every single situation.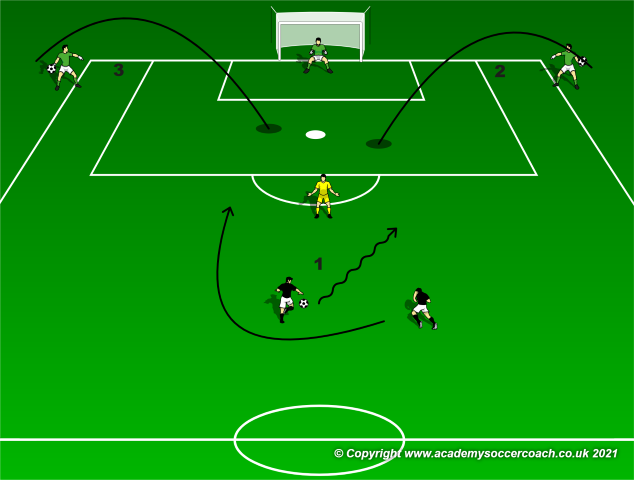 By Danny Carvalho, DOC at Corinthians Campinas Youth Club,  Brasil