By Matthew Carroll -
Description:
The purpose of the Two Team Rondo is to create a Rondo activity that involves increased levels of chaos by reducing space and increasing the number of participants in the average rondo.
Setup:
Two teams set up a rondo, every other person in the rondo is on one team, and vice versa for the other team. Each team has a player is in the middle. Two balls are in play simultaneously.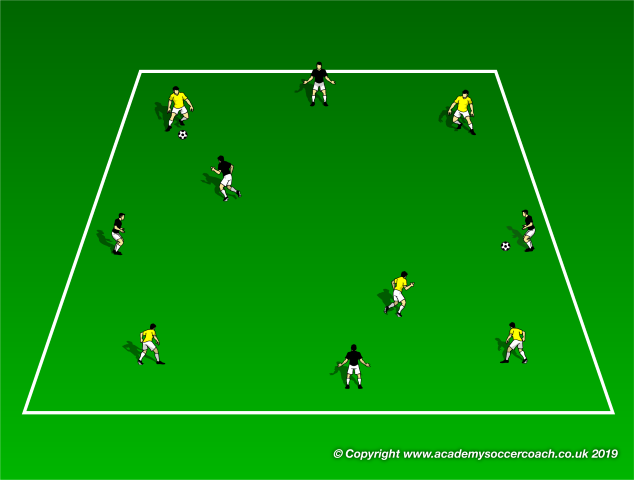 Execution:
Two balls are in play at once, with each team focusing on trying to gain possession of both balls at the same time.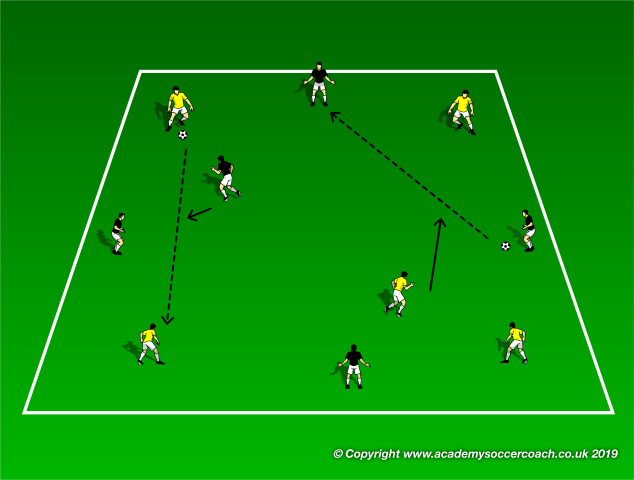 If the player in the middle is able to win possession they pass to their teammates and that team is now in possession of balls. Players on the outer circle cannot try to win the ball off their opposition, but can intercept passes that come near them.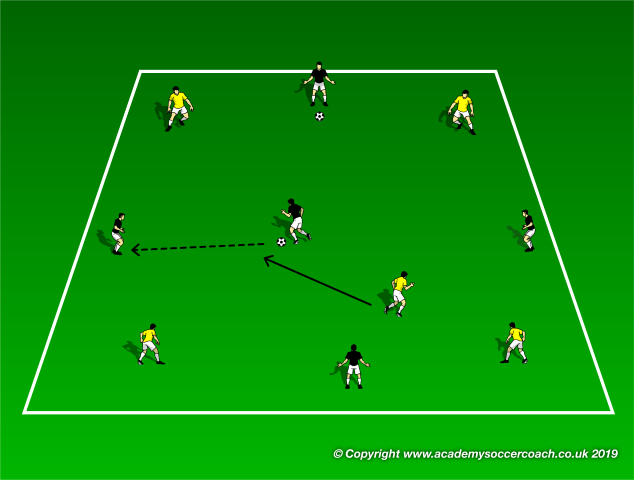 Variations:
The game can become more competition based by adding stipulations such as the team that holds possession of both balls the longest wins, a team needs to do pushups every time the lose possession, etc.
By Matthew Carroll