By Matt Carroll
The concept of inverted wingers, playing a left-footed winger on the right side, is that they will be more likely to cut in and find shots and passes towards the middle of the pitch. This is is usually in lieu of a winger who looks to get wide and cross the ball across their body. Here are some of the advantages of playing with the inverted winger(s) 
The first advantage is that when the inverted winger cuts in there is a striker on either side that the winger can play off of or into to create scoring chances. They then also have two players, the opposite side striker, and winger, to cross the ball to. That means that there is four total scoring options for the winger without utilizing any of the central midfield or defenders in the attack.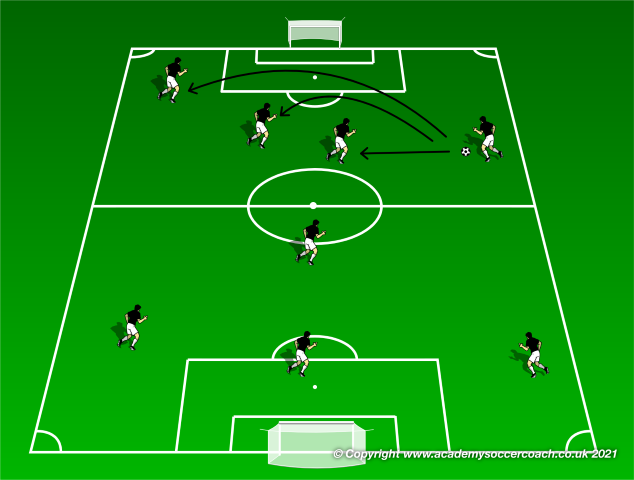 The next advantage is that if one of the strikers or the central midfielder runs into the wide area the inverted winger can cut inside and utilize their inside foot to create chances from the pass. The pass will often below and back towards the top of the 18, but since the winger is inverted setting up the shot will carry them towards the center of the goal, rather than taking a touch outside the frame of the goal.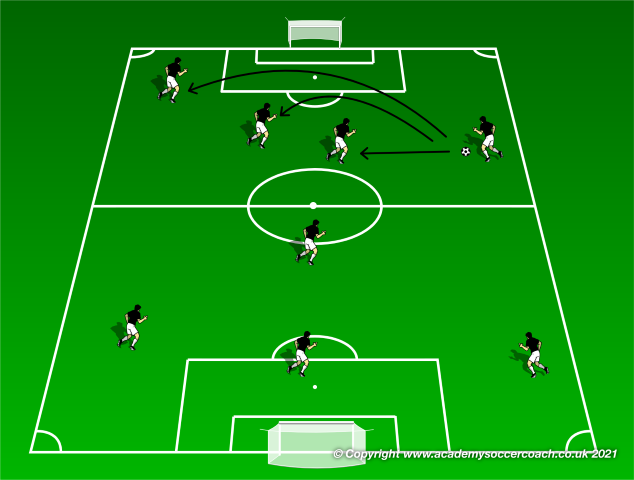 The final advantage is utilizing dual inverted wingers. If the wingers are both inverted they gain all the previously stated advantages but also allows for flexibility. The opposition may adjust to the wingers cutting in and get compact to counter it. The coach then can flip-flop the wingers who can utilize the space created by the defense becoming even more compact. They can then play crosses or get to the end line and play low diagonal balls back to the strikers. As soon as the defense adjusts, the coach can simply flip-flop them again.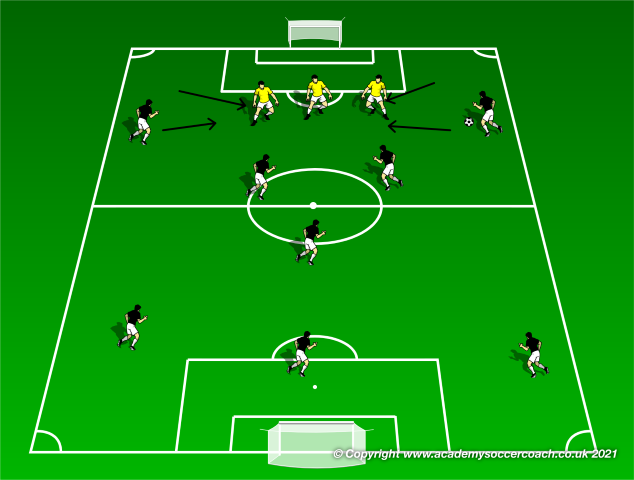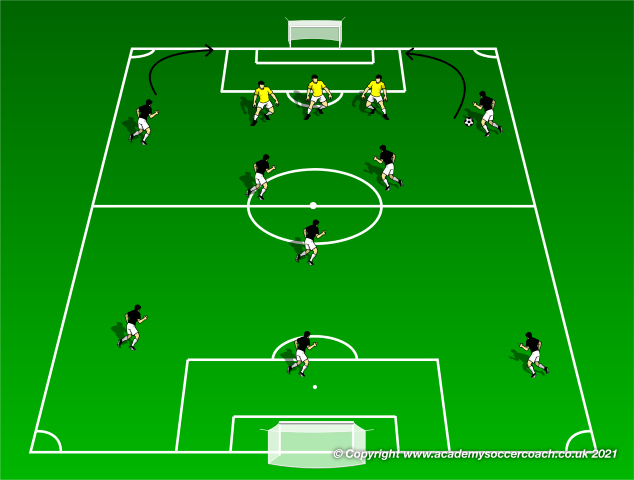 By Matt Carroll