By Matthew Carroll
Hybrid Zone for Defending Set Pieces
The zone for defending corners has become a much derided tactics, the main criticism being it leaves too many question marks for defenders in such a high intensity moment. There is truth in this since it can lead to situations where both players go to the ball, or worst case scenario, none go to it, but this is true to for man marking when attackers making overlapping runs and defenders are left in no mans land deciding whether they switch marks with the other defender or stay with their man. Both concepts have flaws, but many can be alleviated by utilizing a hybrid of both systems.
In the first row of the defense you have both posts being marked. The near post player has a job to attack any balls that are whipped in to that post, but also to screen for any runs across the face of goal for a player looking to shoot across their body, so they have zone coverage of the front post to the 6, with the assignment to pick up anyone they anticipate coming into their box. The back post player has a similar role, picking up anyone running to attack the ball directly in frame of the goal, or to pick up the player sitting deeper looking for long balls that go past the scrum in the 18. The goalie plays a a free range position with their zone of responsibility being directly within the frame of goal to the edge of the 6, but with the obvious instruction that they have free range to go where needed.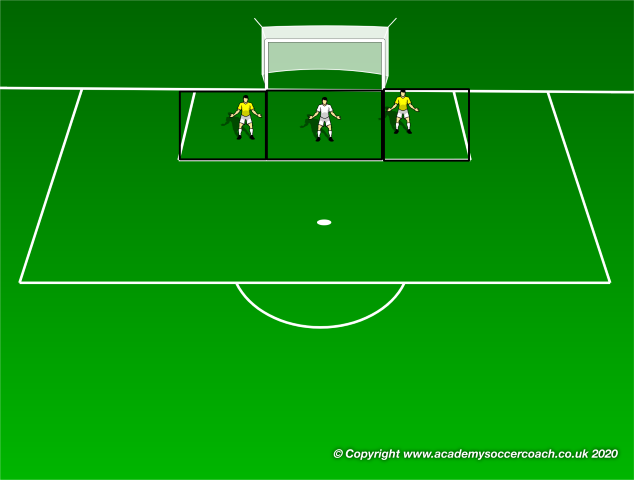 The next line of defense is all zone, the nearest triangle picks up any marks that enter their grid, but their most important role is to reject any low driven balls that may be directed towards the penalty spot. The middle zone should be picking up runners and has the option if needed to enter into the goalies zone. The back post triangle should cover their area, but also be looking to stop any deflected balls that go in front of the 18 and out.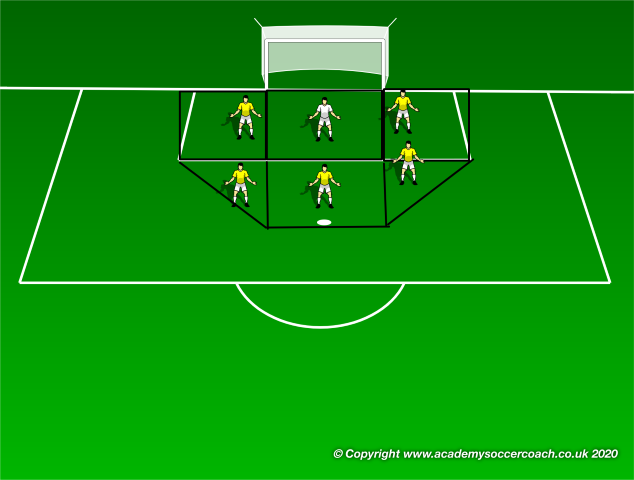 The final line is the man makers who have the freedom to pick and choose the opposition's best players or designated danger areas. These should be your best aerial players, but also players that have the ability to communicate effectively with their teammates to eliminate redundancies in the defense.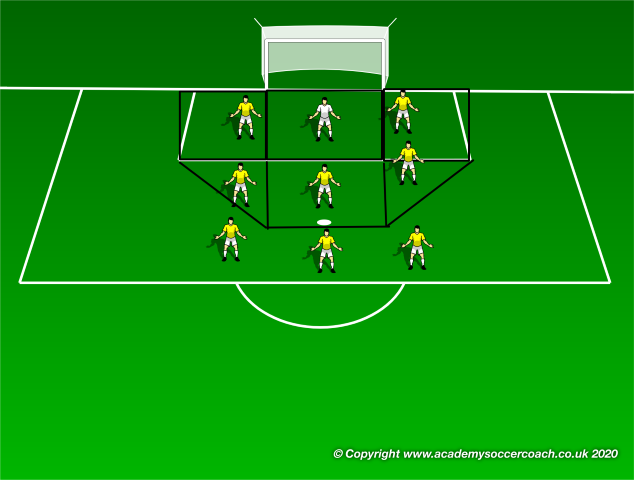 By Matthew Carroll