By Matt Carroll
For some young players, in their head, playing defense means not crossing half, and definitely no scoring. This mindset is detrimental to their development as players, and your team's attacking capabilities. The fear for people that put this idea in their head is that if they are out of position the opposition will exploit that open space and score goals. The counter to that is to teach players simple visual cues to read and react to to provide cover from other players.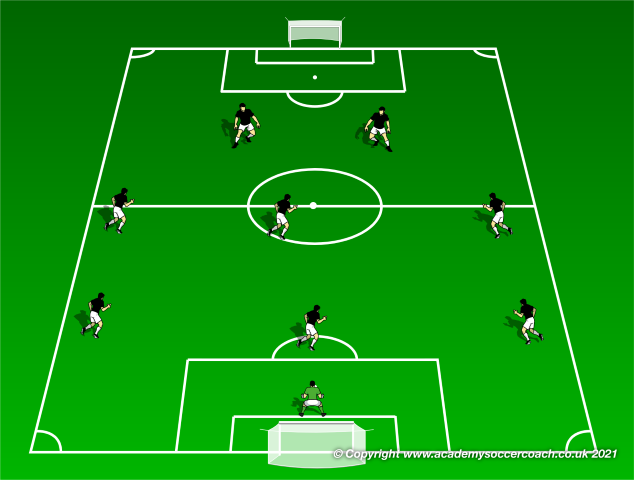 We start in a 3-3-2 formation which gives the team a lot of balance and can transfer to a variety of 11v11 formations, especially if you drop one of the forwards often. The 3 wants to move forward with the ball on the left side, the opposition has left space when they dropped off and he exploits it. The first thing that needs to happen is the 11 should decide if they are going to clear space on the wing or the inside for the 3 so they must decide to go to touch line, or make a run at the center back, the 3 then can react.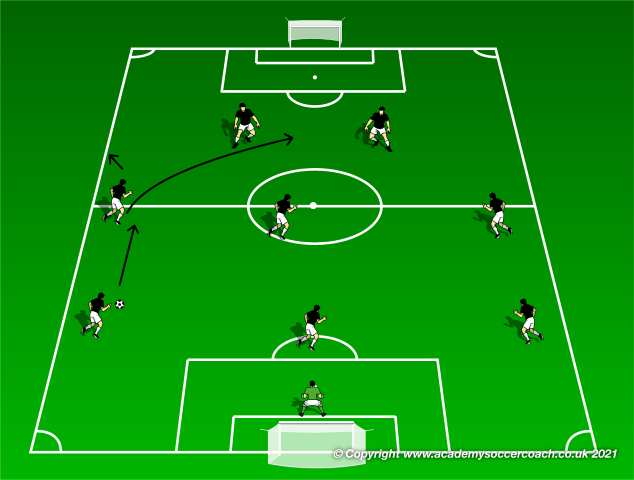 Next the winger on the opposite side should drop in slightly, with the center back and the 2 sliding over as well to create a newly formed back line of three with a slightly curved shape.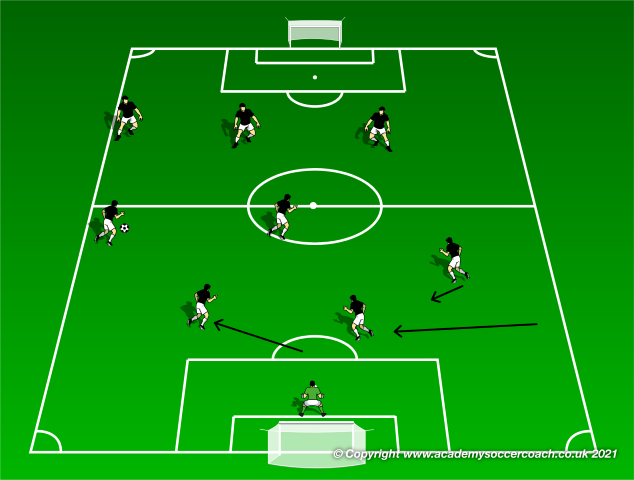 The CM should play slightly behind the 3 so that they can both provide cover and an outlet pass if the 3 needs a sideways option.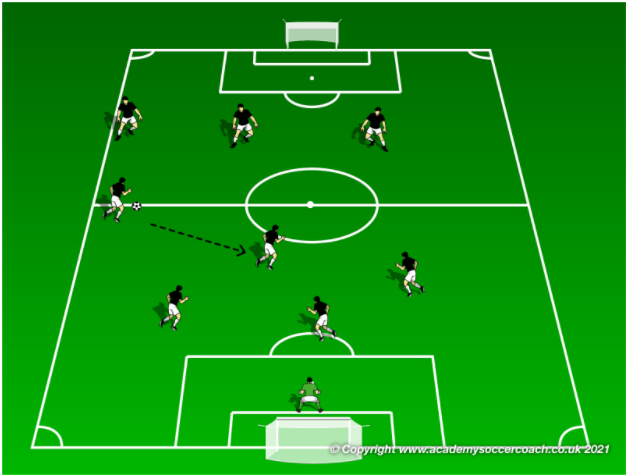 Finally the 9s and the 11 can make attacking runs that provide options for the three to make passes into the box, or to drag defenders and allow the 3 to make their own run into the box. 
By Matt Carroll