By Tug McTighe -
Description:
The purpose of this activity is to force both players to compete for the ball while playing 1v1. By forcing the attacking player to first control the ball, we are making it harder on him to be successful. At the same time, we are giving the defending players many opportunities to look for the visual cues as to when to try to win the ball. There are also many transitional opportunities for both players.
Setup:
15x15 grid with two small goals as shown. Vary size and distance between goals per your team's age and skill level.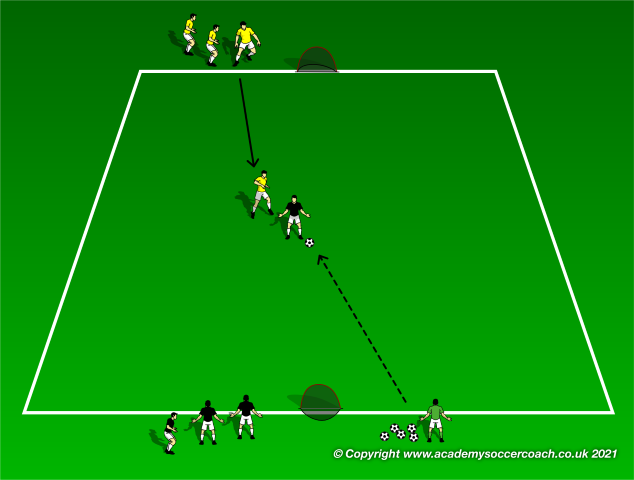 Execution:
Coach plays ball into attacker who tries to control it, turn and take on the defending player 1v1. If attacker scores, we start a new round. If defender wins the ball, they then attack the opposite goal. Play to goal, out of bounds, or to time.
Coaching Points:
Attacking player should check away and try to lose defender
Defending player should look for visual cues – bad touch, bouncing ball – to tackle.
Coach should vary services to make activity more game-like.
Really coach the competitive aspect of this activity for both players.
Variations:
Progression 1: Add a 2nd attacker as shown to play 2v1. Look for white attacker to control ball and bump back to teammate for combination play.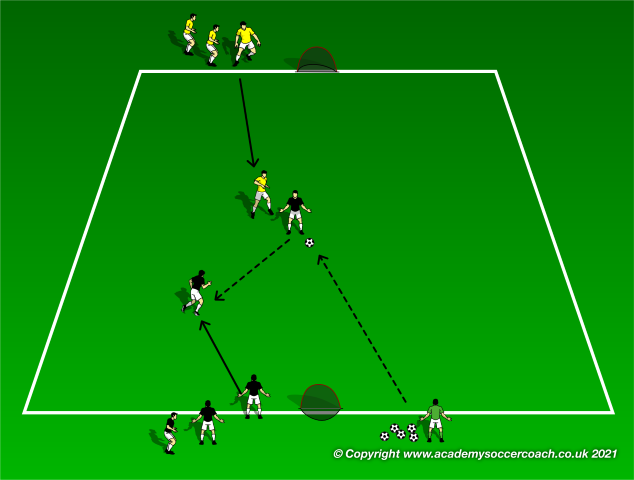 Progression 2:
Add 2nd defender to come in after the ball is controlled by white player to play 2v2.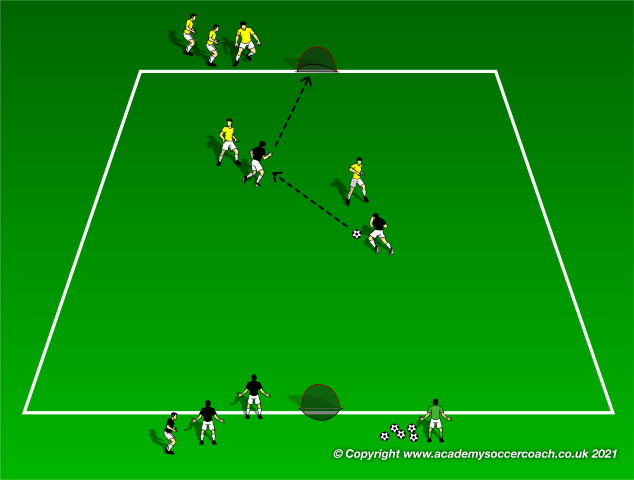 Play 3-4 minutes with one team attacking, then switch and let the other team attack. Keep score so there is always a winner.
By Tug McTighe